The Farmhouse was built in approximately 1790 and owned by John Pettibone Gardiner. Four additions to the rear of the house were made over the years. All eight families who have lived here used the land for farming. Electricity was not installed on the Farm until 1945.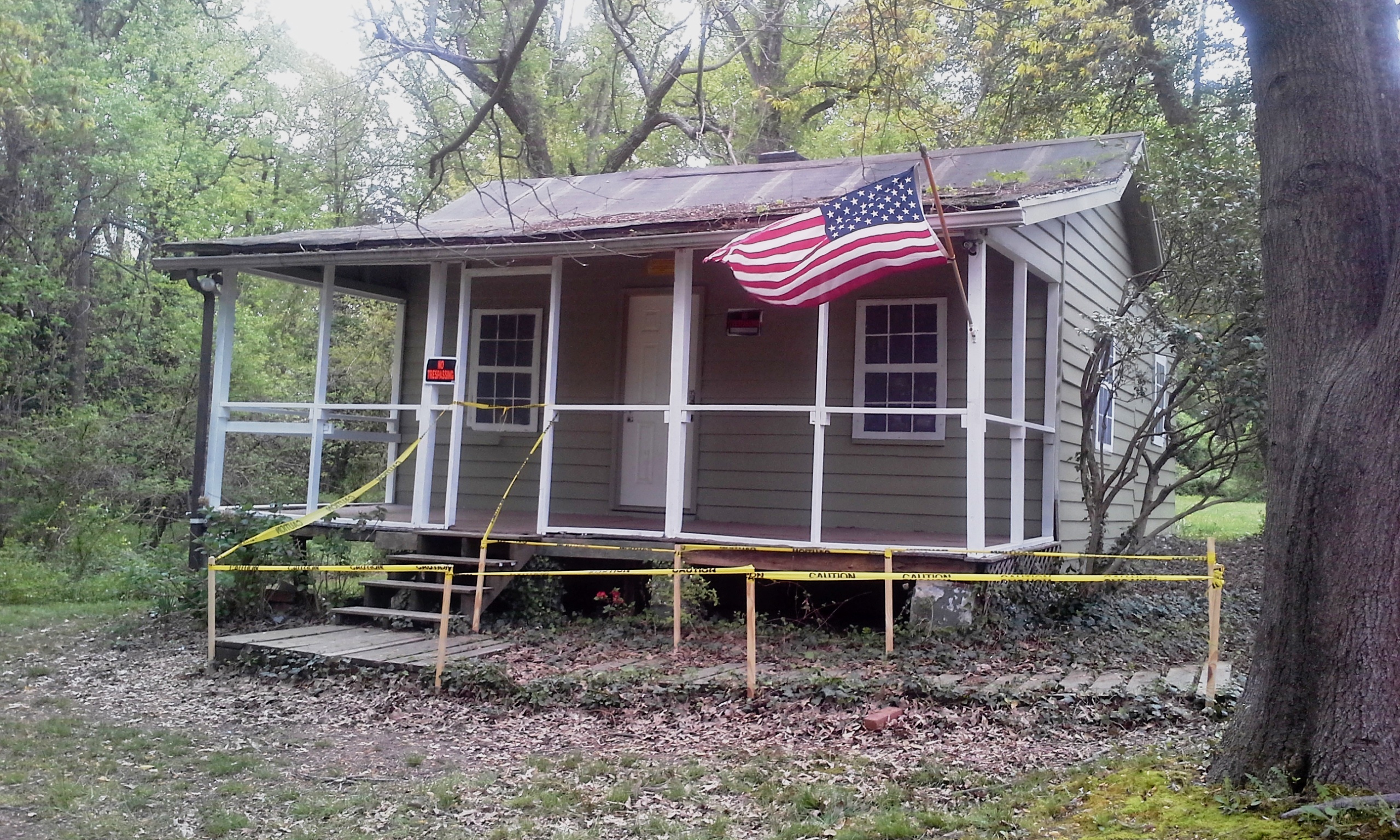 The Caretaker's Cottage is a small house built by the Brice family in the 1920s for their son. Other families have lived here while working on the Farm. We plan to restore this building first and have it occupied by someone to maintain the property.
The Outbuildings on the property were integral to the work and life on the Farm. Unfortunately many of them have deteriorated and been demolished.
The Cattle Barn – The barn housed dairy cows, beef cattle and horses over the years. The barn was destroyed in a fire in the 1980s.
The Milking Shed – This little building is located close to the farmhouse and has a built-in cool box, drain, and chimney. It is still standing and is in fairly good repair.
The Servants' Quarters – A servant boy, Benjamin Hill, worked for the Tydings family and slept in this house. It has a chimney, a built-in bookcase, and windows for cross breezes. This building is still standing but is covered in overgrowth.
The Smoke House – This small building was believed to be the oldest outbuilding in Anne Arundel County. There is no way to verify this information. It was destroyed in 1990.
The Shed – This large outbuilding stored the tractor and other farm equipment. It is no longer standing.
Misc Buildings – Over the years, other buildings have existed on the Farm, including a chicken coop, corn crib, and pump house. These building do not exist today.