The Sharing Garden
The Goshen Farm Sharing Garden provides a place for Goshen Farm members to garden. The Sharing Garden exists to educate the public about the history and importance of the Goshen Farm.
It is also the intent of the Garden Chair, Bob Nestruck, and the Garden Committee to provide the opportunity for kids to plant, grow, and harvest delicious and healthy food while having fun. Beginning and expert gardeners are encouraged to "Get Dirty and Eat Fresh!"
Want to Be a Garden Member?
Keep scrolling on this page or download our Sharing Garden Welcome packet to learn more about our Sharing Garden.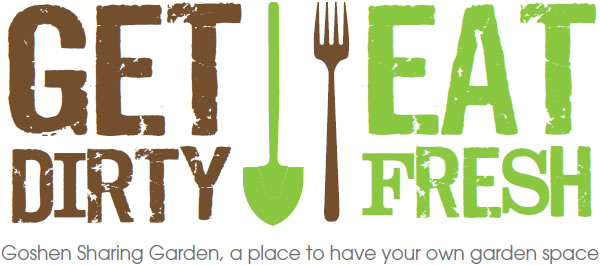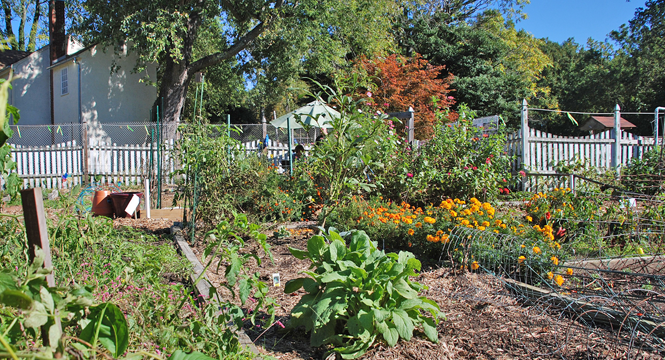 Facts about the Sharing Garden
Plots are 10 x 10 or 5 x 20. Click here to view the PDF of the plot map.
The Goshen Farm Sharing Garden shall supply Gardeners with a fenced-in area, water supply, wood chips, a supportive community environment, and education.
The Annual Rental Rate shall be $25 per plot for GFPS Members only. There are no refunds.
Each person shall apply each year for a plot. Returning Gardeners shall be given first preference and permitted to keep the same plot if they wish. The number of plots per Gardener shall be limited to one.
Renewal of the same plot shall be at the end of the gardening year (by December 31). All plots shall be available on a "first-come, first-serve" basis and shall be rented "as is," in their current condition.
Plan on visiting your garden plot at least 2-3 times per week for watering, weeding, and harvesting during the growing season. Harvest vegetables and flowers from your plot only.
Road access to the Sharing Garden area shall be available via a gate locked with a high-security combination padlock. This combination shall change intermittently. The sharing of the combination with non-members is strictly prohibited.
To sign up for plots, ask questions, or express concerns, please email Bob Nestruck, Goshen Farm Sharing Garden Committee Chair, at