ANNOUNCING THE GOSHEN FARM
2019 KAYAK RAFFLE
This is your big chance to win two Emotion Spitfire 8 kayaks complete with paddles. Tickets are only $5.00 each  and only 600 tickets will be sold. Join our previous winners shown below in enjoying the wonders of paddling  around our beautiful waterways and enjoying the scenery and the wildlife. The drawing will be held at our Acoustic Summer Concert on July 26, 2019.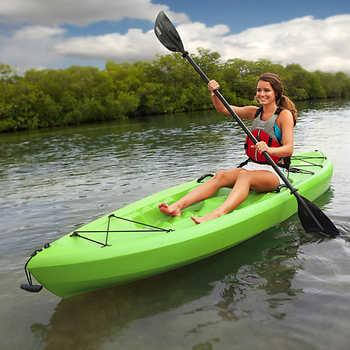 We are very pleased to announce that this year's raffle is being sponsored by Hague Quality Water of Maryland and Richard's Tree Care. Their generosity means that virtually every dollar donated will go to support the Historic Goshen Farm & Educational Center.